Supply Chain Planner
Job Location Columbus, Nebraska
Job ID 2019-9236
Apply
Overview
The Supply Chain Planner is a highly skilled supply chain professional. The Supply Chain Planner's main responsibility is to provide an uninterrupted flow of materials for their assigned products or locations while optimizing total supply chain costs and fulfillment targets. The Supply Chain Planner will have knowledge of their assigned products and vendor base. Through financial analysis, they will be able to evaluate purchase decisions against total supply chain costs. The Supply Chain Planner will manage inventories and lead times using SAP tools and statistical techniques.
Responsibilities
Analyze daily KPI reports with a goal to improve supply chain performance

Responsible for optimizing inventory levels and fill rates across the Patterson distribution network so that service level targets are met

Establish and maintain appropriate target stock levels, safety stock, and surge stock levels using SAP and statistical inventory management tools and techniques

Utilize product forecasts, SAP models and tools. Communicate forecasts to vendors as needed

Responsible for managing the excess (overstock) and obsolete process for assigned products. Identify and communicate obsolescence reserve requirements to the Supply Chain Specialist for disposition, returns and/or disposal. Coordinate disposition, returns, and disposal

Coordinate Vendor product recalls with all functional groups

Performs other duties as assigned
Job-Related Competencies
Ethics & Integrity: Acts consistently and makes decisions in the organization's best interest.

Customer Focus: Makes customers and their needs the primary focus of one's actions.

Drive for Results: Demonstrates drive, determination, and ownership to achieve both results and success.

Decision Making: Uses decision criteria and information to evaluate risk and set a course of action

Business Acumen: Has an understanding of the business, and general knowledge of financial and planning methods and processes.
Qualifications
Minimum Qualifications:
Bachelor's degree in supply chain, industrial engineering or related field or equivalent combination of Associate's degree and relevant experience.

0-3 years purchasing and planning experience in related industry 

including:

Material planning and forecasting using ERP tools preferably SAP

Inventory Management experience, including excess and obsolete management

Excellent oral and written communication skills. Ability to work and influence others from different functional areas and levels within and outside the organization

Excellent organizational, decision making and analytical skills

Strong math skills with an understanding of statistics

Knowledge of process improvement tools and techniques (lean, 6 sigma etc.)

Proficiency in MS Office - (Word, Excel, Power Point Etc.)
Preferred Qualifications:
APICS

Knowledge of and/or experience in a Fortune 500 Distribution/ Logistics environment
An Equal Opportunity Employer
Patterson Companies, Inc., is an equal opportunity employer. We consider all qualified applicants without regard to race, religion, color, sex, national origin, age, sexual orientation, gender identity, disability or veteran status, among other factors.
Apply
Join our Community
Join our network for company updates and future employment opportunities.
Connect with us!
The Patterson Companies Difference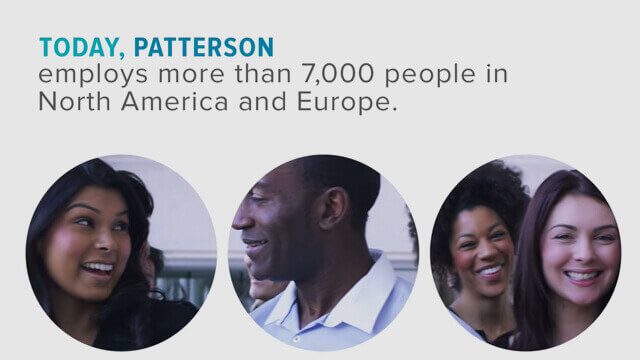 Corporate Responsibility
At Patterson Companies, we measure success by the strength of our relationships with our clients, customers and employees. From working with our partners to bring innovation solutions and provide best-in-class experience to our customers, to supporting employee volunteerism large and small, we're committed to building strong connections to support the communities we live and work in. Learn more about our corporate responsibility, click here.
Our Mission
Be a part of a great organization with a special mission: to be the market leading dental and animal health company supplying technology, marketing, support and logistics to maximize customer success. We connect expertise to inspired ideas, products and services and create a relevant, memorable difference in the lives of our clients, customers and employees. To learn more about our Mission and Values click here.