Software Engineer I
Job Location Effingham, Illinois
Job ID 2019-10046
Apply
Overview
The Software Engineer I role is to define, develop, test, analyze, and maintain software applications in support of the achievement of Patterson software requirements. This includes writing, coding, testing, and analyzing software programs and applications. The Software Engineer I will also research, design, document, and modify software specifications throughout the development life cycle.
Responsibilities
Software Development
Collaborate with clients, developers, and other team members in the conceptualization and development of new or existing software applications.

Assist in the definition, development, and documentation of software's business requirements, objectives, deliverables, and specifications on a project-by-project basis in collaboration with internal users and departments.

Help research, identify, analyze, and fulfill requirements of all internal and external program users and stakeholders.

Write programming scripts to enhance functionality and/or performance of company applications as directed.

Execute software testing on new and existing programs for the purposes of correcting errors and general debugging.
Agile Team Work
Participate in defining software development plans, including scoping, scheduling, and implementation.

Perform program turnover to production support and customers upon completion of development, testing, and documentation.
Issue Resolution
Provide Level 2 support for incoming incident tickets from end users to resolve application and software issues.

Partner with others in resolving problems with software products or company software systems.
Qualifications
Bachelor's Degree in Computer Science, Management Information Sciences, Mathematics, Engineering, Business, or area of functional responsibility preferred

At least 1 year of programming experience preferred.

Knowledge of all aspects of application development and project life cycles, including Agile applications

Understanding of coding methods and best practices

Database and operating systems experience

Demonstrated knowledge in object oriented programming and design 

Ability to conduct research into software-related issues and products
Patterson Companies, Inc. is an equal opportunity employer. All qualified applicants will receive consideration for employment without regard to race, color, religion, sex, sexual orientation, gender identify, disability or protected veteran status.
Apply
Join our Community
Join our network for company updates and future employment opportunities.
Connect with us!
The Patterson Companies Difference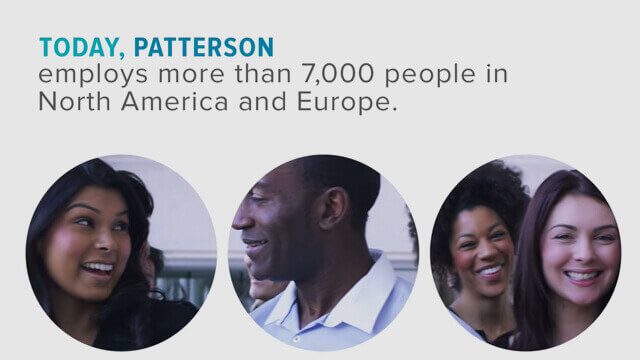 Corporate Responsibility
At Patterson Companies, we measure success by the strength of our relationships with our clients, customers and employees. From working with our partners to bring innovation solutions and provide best-in-class experience to our customers, to supporting employee volunteerism large and small, we're committed to building strong connections to support the communities we live and work in. Learn more about our corporate responsibility, click here.
Our Mission
Be a part of a great organization with a special mission: to be the market leading dental and animal health company supplying technology, marketing, support and logistics to maximize customer success. We connect expertise to inspired ideas, products and services and create a relevant, memorable difference in the lives of our clients, customers and employees. To learn more about our Mission and Values click here.