Warehouse Distribution Supervisor
Job Location Grand Prairie, Texas
Job ID 2017-4948
Apply
Overview
Warehouse distribution supervisor for Patterson Logistics.
Responsibilities
Supervises all operations of the distribution team and department personnel.
Responsible for the productivity of the department's operations and employees and develops standard operating procedures.
Loads and unloads trucks
Stocks shelves
Picks orders and prepares orders for shipment
Invoices orders
Schedules trucks
Performs inventory cycle counts and adjusts inventory as necessary
Keeps accurate records of shipping/receiving/picking operations
Manages and delegates work among team members
Trains employees and performs employee reviews and evaluations
Prepares department and personnel reports
Other duties as assigned
Qualifications
Education/Training
High school diploma or equivalent. College degree preferred.
Relevant Work Experience
3+ years previous distribution experience
Options
Apply for this job online
Apply
Share
Email this job to a friend
Refer
Sorry the Share function is not working properly at this moment. Please refresh the page and try again later.Share on your newsfeed
Connect With Us!
Not ready to apply?
Connect with us
for general consideration.
Application FAQs
Software Powered by iCIMSwww.icims.com
Apply
Join our Community
Join our network for company updates and future employment opportunities.
Connect with us!
The Patterson Companies Difference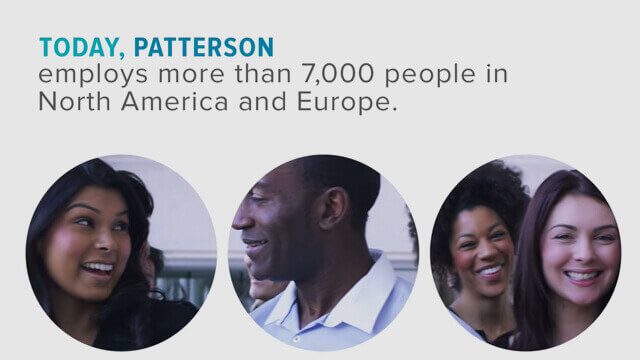 Corporate Responsibility
At Patterson Companies, we measure success by the strength of our relationships with our clients, customers and employees. From working with our partners to bring innovation solutions and provide best-in-class experience to our customers, to supporting employee volunteerism large and small, we're committed to building strong connections to support the communities we live and work in. Learn more about our corporate responsibility, click here.
Our Mission
Be a part of a great organization with a special mission: to be the market leading dental and animal health company supplying technology, marketing, support and logistics to maximize customer success. We connect expertise to inspired ideas, products and services and create a relevant, memorable difference in the lives of our clients, customers and employees. To learn more about our Mission and Values click here.