Senior SAP SD Functional Analyst
Job Location Greeley, Colorado
Job ID 2019-10073
Apply
Overview
The Sr SAP Functional Analyst – OTC will work in a collaborative team environment. Role works closely with customers from a strategic perspective to identify and maximize opportunities to promote the use of information technology, and enable the work force to use technologies, specifically business applications, as a competitive tool. Leverages experience and skills to provide insight, vision, and direction to improve the users' experience and success. Helps identify the skills and abilities of coworkers and business contacts to enrich the OTC team and customer experience. 
Responsibilities
Design, create and document business process and related SAP system design for SAP

Lead complex business requirement discussions. Gather, evaluate and document business needs and requirements and translate these into functional specifications.

Participate in project and design reviews to evaluate and ensure that the design being applied meets Patterson design policies, principles, and standards.

Responsible to drive changes and enhancements through the change management process, including project management, communication with stakeholders, users and developers, performing functional unit tests, coordinating user acceptance testing, cutover tasks and ongoing support.

Support project assessments & initiation by articulating scope, risks and estimates.

Responsible for design and configuration of specific functions that are assigned to you as an SAP OTC expert.

Work with other functional teams to ensure components work together to meet the operational, integration, quality, and performance goals of the solution.

Lead overall issue resolution in SAP including performing diagnostics, resolving technical integration and performance issues.
Qualifications
Bachelor's in Computer Science, Business, or related field or equivalent work experience.

At least 5 years of SAP ECC SD focused on Order-to-Cash experience.

Expert knowledge in SAP ECC SD module functional area of SAP.

Strong understanding of the integration between SAP ECC Modules such as MM, FI, EWM, Basis, Security, etc., as well as third party applications such as Vertex or Sabrix.

Successful use of SAP tools, debugging, logs, error messages, etc., to identify and resolve system issues.

Demonstrated ability to work with and influence senior level management and key stakeholders.

Proven track record achieving results in complex situations.

Ability to convert business needs into technical requirements.

Good planning/project management skills.

Proven ability to identify, focus, and own, high priority tasks to manage delivery to project timelines.

Experience participating as a team player that plans and executes to meet deadlines, while promoting a positive work environment.

Proficiency with Office Productivity Tools, i.e. Word, Excel, Power Point, etc.

Experience with Vistex Modules, specifically Deals and Chargeback functionality preferred

Awareness of the wider field of information technology and broad understanding of information systems architecture and techniques preferred
An Equal Opportunity Employer
Patterson Companies, Inc. is an equal opportunity employer. All qualified applicants will receive consideration for employment without regard to race, color, religion, sex, sexual orientation, gender identify, disability or protected veteran status.
Apply
Join our Community
Join our network for company updates and future employment opportunities.
Connect with us!
The Patterson Companies Difference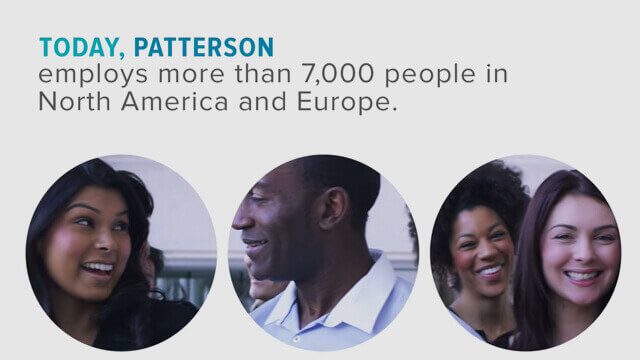 Corporate Responsibility
At Patterson Companies, we measure success by the strength of our relationships with our clients, customers and employees. From working with our partners to bring innovation solutions and provide best-in-class experience to our customers, to supporting employee volunteerism large and small, we're committed to building strong connections to support the communities we live and work in. Learn more about our corporate responsibility, click here.
Our Mission
Be a part of a great organization with a special mission: to be the market leading dental and animal health company supplying technology, marketing, support and logistics to maximize customer success. We connect expertise to inspired ideas, products and services and create a relevant, memorable difference in the lives of our clients, customers and employees. To learn more about our Mission and Values click here.