Strategic Accounts Coordinator
Job Location Saint Paul, Minnesota
Job ID 2019-8679
Apply
Overview
The responsibility of the Strategic Accounts Coordinator is to build and maintain our key account partnerships within our Strategic Accounts dental business unit by providing exceptional customer service and support. Efforts of the Strategic Accounts Coordinator will include overseeing incoming customer inquiries, partnering with our Patterson field branches, and driving a consistent and accurate customer experience.
Responsibilities
Act as the liaison between the local Patterson branches and the corporate customer for overall customer service support and special projects.

Handle inbound customer communication from a corporate and local level to triage and coordinate incoming inquiries.

First point of contact for customer inquiries through our customer service phone system.

Conduct daily support activities including: answering phones, placing orders, answering product inquiries, and others

Follow up with manufacturers on lead times and product availability.

Ensure Patterson field branches follow Strategic Accounts operating procedures for our large corporate customers.

Audit pricing on projects to ensure compliance with pricing matrix for selected customers.

Perform other duties as assigned to the Strategic Accounts Coordinator.
Qualifications
Associate Degree Preferred, High school Diploma Required

Excellent written and verbal/phone communication skills.

Strong planning and organizational skills.

Customer service or coordinating experience.

Typing and basic computer skills required.

Experience in Microsoft Office Suite Applications is preferred
An Equal Opportunity Employer
Patterson Companies, Inc., is an equal opportunity employer. We consider all qualified applicants without regard to race, religion, color, sex, national origin, age, sexual orientation, gender identity, disability or veteran status, among other factors.
Apply
Join our Community
Join our network for company updates and future employment opportunities.
Connect with us!
The Patterson Companies Difference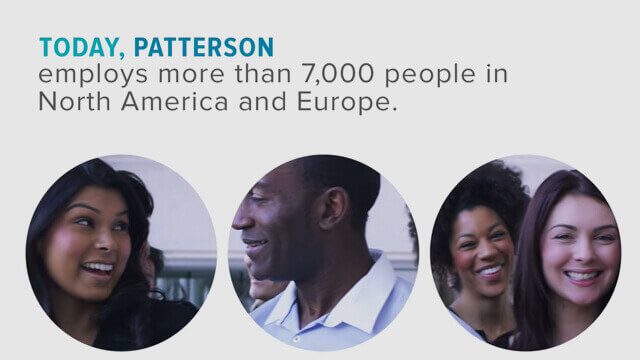 Corporate Responsibility
At Patterson Companies, we measure success by the strength of our relationships with our clients, customers and employees. From working with our partners to bring innovation solutions and provide best-in-class experience to our customers, to supporting employee volunteerism large and small, we're committed to building strong connections to support the communities we live and work in. Learn more about our corporate responsibility, click here.
Our Mission
Be a part of a great organization with a special mission: to be the market leading dental and animal health company supplying technology, marketing, support and logistics to maximize customer success. We connect expertise to inspired ideas, products and services and create a relevant, memorable difference in the lives of our clients, customers and employees. To learn more about our Mission and Values click here.