Supply Chain Planning Intern
Job Location Saint Paul, Minnesota
Job ID 2019-8784
Apply
Overview
Patterson Companies is looking for students to participate in our Patterson Companies Internship Program from June until August of 2019. The program offers students currently pursuing position-related degrees with the opportunity to supplement coursework with meaningful, practical experience. Interns will make contributions to team efforts in Patterson's fast paced and stimulating environment.  Interns will be working in result driven and fast paced supply chain planning teams.
Responsibilities
Under the guidance and supervision of the department manager:
Participate in learning activities of the business and SAP

Analyze and maintain appropriate target stock levels and safety stock, and surge stock levels using SAP and statistical inventory management tools and techniques

Analyze and identify slow moving and obsolete inventory. Coordinate disposition, returns, and disposal

Track supply chain performance metrics and financial reports

Performs other duties as assigned
Qualifications
Currently enrolled in an accredited college or university as a freshman, sophomore, or junior

Major in or course work on supply chain, industrial engineering or related field

Ability to communicate effectively, both oral and written.

Ability to work independently and also effectively in a team environment.  

Excellent organizational, decision making and analytical skills

Proficiency in Excel
Apply
Join our Community
Join our network for company updates and future employment opportunities.
Connect with us!
The Patterson Companies Difference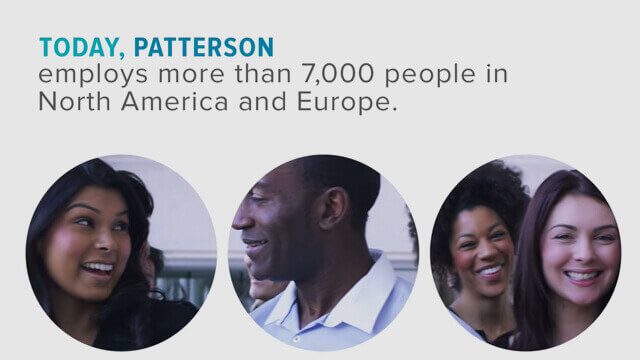 Corporate Responsibility
At Patterson Companies, we measure success by the strength of our relationships with our clients, customers and employees. From working with our partners to bring innovation solutions and provide best-in-class experience to our customers, to supporting employee volunteerism large and small, we're committed to building strong connections to support the communities we live and work in. Learn more about our corporate responsibility, click here.
Our Mission
Be a part of a great organization with a special mission: to be the market leading dental and animal health company supplying technology, marketing, support and logistics to maximize customer success. We connect expertise to inspired ideas, products and services and create a relevant, memorable difference in the lives of our clients, customers and employees. To learn more about our Mission and Values click here.