Accountant
Job Location Sioux Center, Iowa
Job ID 2019-9329
Apply
Overview
As an Accountant you will provide financial information to management by researching and analyzing accounting data; preparing reports.
Responsibilities
Accountant Responsibilities:
Assist with the preparation of month end close journal entries. 
Perform monthly bank reconciliations and fixed asset reconciliation annually.
Preparation of monthly lead sheets, reconciling the detail to the General Ledger.
Budgeting cost centers and sales territories in a sales distribution environment.
Support both sales and operations personnel as needed.
Analyze and research transactions and provide recommendations where appropriate.
Transact all business in accordance to Animal Health International Inc.'s business code of ethics and conduct.
Travel as necessary to attend and assist with physical inventory counts in the Region's warehouses.
Other Accountant responsibilities as assigned.
Qualifications
Accountant Minimum Qualifications: 
Minimum of one plus year of accounting experience.
Strong general accounting skills.
Opportunity seeker for process improvement.

Deadline-oriented and strong attention to detail.

Reporting research capabilities.

Ability to maintain confidentiality. 
Solid experience with Microsoft Excel. 
Working knowledge of Business Planning & Consolidation budgeting and reporting software.
Ability to multitask efficiently and effectively.
Excellent verbal and written communication skills.
Preferred Accountant Requirements:
Bachelor's degree in Accounting highly preferred.
Experience with multiple regions and sets of accounting records preferred.
Distribution and sales environment experience preferred. 
Minimum of three years accounting experience.
Working knowledge of SAP.
An Equal Opportunity Employer
Patterson Companies, Inc., is an equal opportunity employer. We consider all qualified applicants without regard to race, religion, color, sex, national origin, age, sexual orientation, gender identity, disability or veteran status, among other factors.
Apply
Join our Community
Join our network for company updates and future employment opportunities.
Connect with us!
The Patterson Companies Difference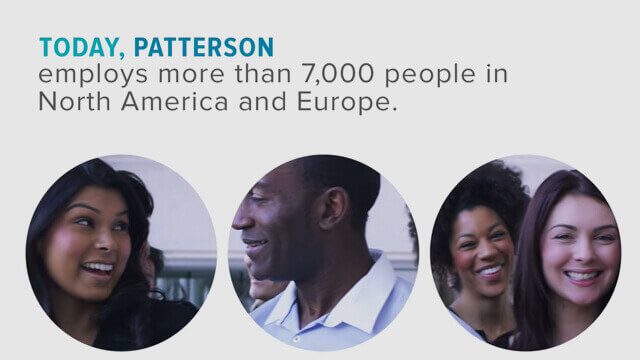 Corporate Responsibility
At Patterson Companies, we measure success by the strength of our relationships with our clients, customers and employees. From working with our partners to bring innovation solutions and provide best-in-class experience to our customers, to supporting employee volunteerism large and small, we're committed to building strong connections to support the communities we live and work in. Learn more about our corporate responsibility, click here.
Our Mission
Be a part of a great organization with a special mission: to be the market leading dental and animal health company supplying technology, marketing, support and logistics to maximize customer success. We connect expertise to inspired ideas, products and services and create a relevant, memorable difference in the lives of our clients, customers and employees. To learn more about our Mission and Values click here.